Breakers hammer 36ers, 104 – 79
The Breakers just don't seem to be slowing down at all on their run towards another minor premiership, with top spot all but locked up even when applying every mathematical formula possible, the Breakers will once again be top of the mountain when all is said and done.
Adelaide managed to get a reasonable spread of offensive production with 4 players scoring 15 points or more including the usual producers of Johnson, Weigh and Gibson, but it was the hustle of Petrie off the bench who provided the 36ers with what little positive spark they had in this game.
Where the 36ers lost out was on the boards, if you look at the comparison between the teams it didn't seem so bad, but the 36ers managed only 16 defensive rebounds to the Breakers 25, and even with 10 offensive rebounds it was on the defensive glass they faltered, and this it seems is one of the factors in such a monumental loss.
Alex Pledger controlled the glass for the Breakers being the only player to reach double figure rebounds, with a good spread of scorers and just a general control of the game, the Breakers just seem unstoppable.
Going into the playoff rounds with top spot all but locked up, they may take their foot off the gas a little, but even if they do, not many teams are going to rival their form and depth to make it anything but a formality.
Taipans upset the Wildcats, 78 – 72
The Wildcats may have been winning lately, but it was more from their renowned defensive pressure than lighting things up on the offensive end, in this game against the lowly Taipans, they were shown that unless you play both ends of the floor well, one day all the defence in the world is just not going to win you games.
Kevin Lisch seemed to find some better form and big man Matty Knight just keeps doling work and has to be one of the most consistent big men in the league, but other than a contribution from them and bench production from Jesse Wagstaff, the Wildcats just looked ordinary on the offensive end.
Rookie of the Year candidate Cameron Gliddon had a game he will remember for a long time in his NBL career as being the showing that will probably win him the rookie of the year award for this season, Gliddon had 26pts 6reb and 5st in his efficient shooting night where he was over 60% from both the field and from beyond the 3pt line.
Big men Cam Tragardh and Alex Loughton provided the frontcourt help the Taipans had been looking for all season, Tragardh having 15pts and 15reb and Loughton dishing out some sweet assists to get his team mates easy baskets.
This game all but keeps the Wildcats from taking top spot from the Breakers, the Taipans should expect a card and fruit basket for taking the pressure off the Breakers for the run home to the playoffs.
Hawks beat the Tigers, 88 – 82
The Tigers were welcomed to the Adris Deleon Show in epic fashion, everything they did defensively didn't seem to work, Deleon was able to counter and was on a seek and destroy mission with their basket.
Once again Chris Goulding lead the Tigers in the point column but his jacking up of 19 shots for his 21pts was not the most efficient way to do it, Lucas Walker scored 3pts less but also took 9 less shots for his 18pts, something coach Anstey we're sure would be too happy with.
The Tigers did beat the Hawks on the boards but that seemed to prove of little significance with the offensive explosion of Deleon who just seemed to personify offensive efficiency and reckless abandon when putting the ball in the hole.
Larry Davidson was the subject of a Chuck Norris type twitter bandwagon phenomenon and it seemed like that got to the big man, but in a positive way, in a subliminal way he proved that when Larry Davidson comes to do work, work is what he does, his 23pts only overshadowed by the scorching hot night had by Deleon.
With many of the usual Hawks contributors having off nights, the Larry and Adris show made sure the fans got their money's worth for the price of admission, the Hawks as we have made mention of many times are one team you never want to count out and can come at you in many ways, even with an injury depleted team, they are still a team to fear and can upset anyone on any given night.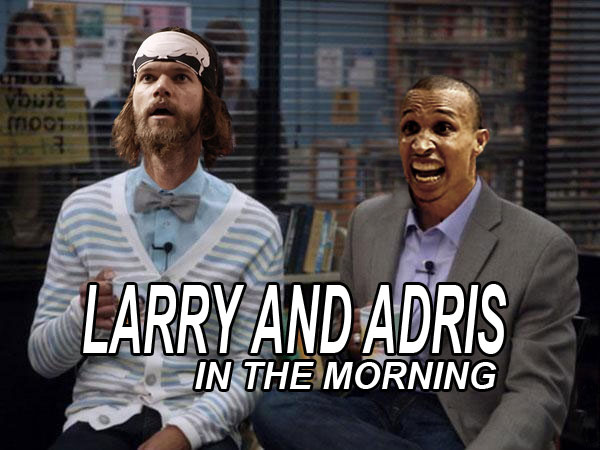 A Community reference for a community club
Kings demolish the Crocs, 83 – 67
Croc Nation is holding on to hope, it's a slim hope, but there at least is some, and with a few good showings and some victories, playoffs are still possible, even though improbable.
Even with the inclusion of former MVP Gary Ervin to their team and the addition of quality big man Luke Nevill which has seen their season turnaround from one of near embarrassment to one of a reasonable level of respectability, it seems only Peter Crawford is their one consistent player so far this year.
The man simply known as PC once again dominated the game on the Crocs side of things being the only player to score in double figures for his team.
For the Crocs to have any chance of making the playoffs after tis defeat, they have to win all of their remaining games and have a few other results go their way, otherwise its bye bye for the season and once again going back to the drawing board to figure out their moves for next year.
The Kings however seem to be figuring things out, and the main part of that equation is none other than the leading candidate for most improved player for this season in Ben Madgen, who was literally unstoppable in this game with his 33pts 8reb 5ast 3st and 2blk.
Madgen was in what many hoopsters like to call "The Zone", and there was no way he was letting anyone else in unless they came to him to buy a ticket of admission.
While we have said this year is all but done for the Kings, if they can keep their core group for next season and maybe add in a few complimentary pieces, this could be the start of seeing the Kings once again rise to prominence in the league, and with Madgen at the Helm, Coach Heal needs to be thanking his lucky stars.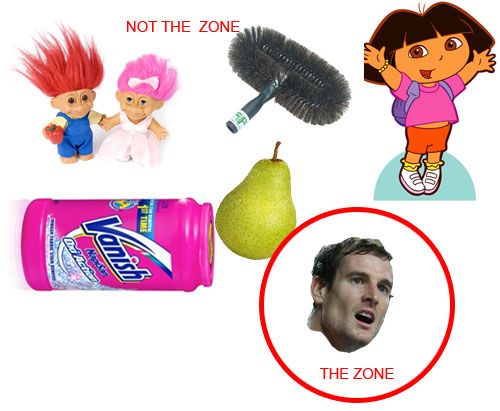 Can't Buy a Damn Thing Award
The league decided to take no action against Jonny Flynn for his tirade against the referees following the Perth Wildcats game last week. Flynn was found guilty by the court of public opinion for criticising the referees in his post-game presser, stating is impossible to win when it is 'Eight against five" and even proclaiming "something has to be done about it". Usually disparaging comments about referees lead to fines and it is not something any professional sport tolerates yet the NBL seem either too scared to annoy their poster boy or they somehow agree with Flynn's comments. The NBL being too gutless to state why they decided to turn a blind eye to someone bringing the game into disrepute we will never know why they let this one slide.
In March 2012, Rob Beveridge was fined $3,000 for publically criticising referees following a game against the Breakers. Less than a week later Chuck Harmison admitted that referees had made "incorrect calls", yet Bevo's fine still stood.
Great consistency, NBL.
Gimme My Change Award
It was a hard one this week with 3 candidates putting up their cases for the award, you had a rookie of the year candidate having a career game, a most improved player of the year candidate having one of the best games of any player so far this season and a guy who is captivating to watch in almost every game he plays teaching class and taking the opposition to school as potential winners.
So this week, before the award is announced by the NBL, we'll see who our followers vote for and see if the majority of our readers can pick this week's official NBL Player of the Week, cast your vote here: