Perth Wildcats thrash Melbourne Tigers, 78 – 58
On Thursday night ten and a half thousand people packed inside Peth Arena to get behind the Wildcats and once the Wildcats sussed out their opponents it was no longer a contest. It is a shame that this game won't be remembered for the stymying defence exhibited by the Wildcats, a defence that kept the Tigers to 19 second half points, but rather this game will be remembered for Tiger's import, Jonny Flynn making what he believes was were some cutting edge comments, critical of the referee's and Perth.
Flynn cited "outside things" as the reason for the Tigers getting thrashed and something needs to be done about it. Flynn even went as far to suggest that Perth might be a city that "kidnaps referees". Short of saying what those "outside things" are, Jonny Superstar, we're sure they are the only "things" you can see if you fail to recognise what is happening around you. The bad shot selection, the lousy shot clock management, the arguing with the umpires. That's not on "outside things". That's on you.
But saying that, something needs to be done about Perth, right? So, everyone, call them grubs, protest your hatred of the club, do whatever it is you need to do to keep your sanity, but remember this. Perth are not the ones committing unsportsmanlike fouls, arguing with referees, reacting to foul calls, badmouthing officials or other teams or playing outside the rules of the game. Are we sure this is what we need to stamp out?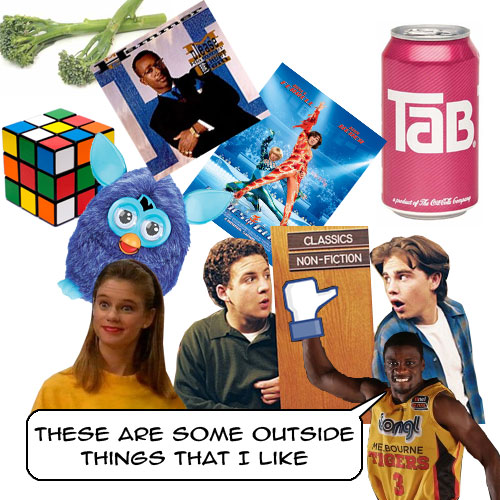 Taipans win Reptile Rumble, 78 – 75
Anytime the Taipans and the Crocs play, they always win rivalry of the round, The teams from Queensland have seen some great clashes in recent history. This time it was Townsville getting the jump out of the gate, and much to the disappointment of the home crowd, heading into the major break with a 14 point lead.
Then in one of the exhilarating displays of the season, Alex Loughton caught fire from just about everywhere, it was beautiful to watch. Loughton, scoring 22 second half points and finishing with 25 pulled his Snakes back into the contest, the crowd's intensity raising a notch with each made basket.
A Gary Ervin layup with 25 seconds to go off a Loughton turnover tied the game. Jamar Wilson then sucked the defense in to the keyway before kicking the ball out to Cam Gliddon who buried a baseline 3 pointer with 5 seconds remaining. Woolpert then instructed his troops who were unable to get a good look in time, Gliddon's 3 pointer the dagger, the Snakes win my 3 points.
The loss effectively counts the Crocs out of the race for the last two playoff spots. Ervin finished with 18 points whilst Peter Crawford and Michael Cedar finished with 12 points each. Other than Loughton's 25 points, Jamar Wilson had 15 and Aaron Grabau chipped in with 14.
Adelaide down Wollongong in OT, 91 – 90
Another ripper of a game we had here. Who would have thought with one minute to go and trailing by seven points when Deleon dropped to the floor holding his head as if he'd been snipered from long range, the replay confirming there was no impact to the head. After going one from two from the line, Adelaide's Anthony Petrie buried a three, Adam Gibson then followed up by hitting another two threes in a row before Petrie burying another one from long range to force overtime.
Now this is nothing again Wollongong or their crowd, but I love it when a team comes in and absolutely silences the place. The Hawkers were gobsmacked.
Overtime kicked off with the same energy the fourth quarter finished with, both teams making and breaking plays before the controversy set in.  Adris Deleon clumsily took the ball to the baseline and forced a heavily contested fade away jumper that may or may not have hit the rim. Larry Davidson jumped up for the ball, tipping it and the ring before catching it and before he could get another shot up the refs whistled for a shot clock violation. Now, I'm undecided on the ball hitting the rim or not, for me the footage is inconclusive, Yes there is a noise but whether that is the ball or Davidson I do not know.  Either way, Deleon effectively gave the game away when he stuck his arms into Steve Weigh with a little over a second left on the clock, Weigh nails the first, deliberately misses the second and that's it, 36ers win.
Petrie was huge for the 36ers and finished with 26 points and 8 boards, Adam Gibson added 18 and Daniel Johnson scored 15. For the Hawks, Tim Coenraad blasted 28 points. It's great to finally see Timmy play at the sort of level we know he can. The import backcourt of Malcolm "Magic Johnson" Grant and Deleon scored 15 and 13 points respectively.
Perth Wildcats thrash Sydney Kings, 97 – 71
After rolling the Tigers the Wildcats took to the skies to play their fourth games in ten days. You could have mistook the Kings for playing four games in ten days though with the not so energetic start, the Wildcats running out to an 11-0 lead before the Kings finally made a shot. The Cats kept leading the growing before really going for the jugular in the final quarter, scoring 27 points to 15 and running away with the 26 point victory.
The Wildcats were led by their Co-Captain, Shawn Redhage (23 points) and their MVP, Kevin Lisch (19 points)/ Damian Martin again, and as usual was everywhere, this time racking up 13 points, 4 boards and 9 assists.
Ben Madgen was the Kings main guy, scoring a game high 28 points whilst Aaron Bruce racked up an inefficient 10. What Bruce lacked in efficiency he made up in effort, something a lot of the Kings lacked. If they want to play playoff basketball they need to increase the effort, and Ian Crosswhite's injury to not be too serious.
Can't Buy a Damn Thing Award
This week should have been so easy to decide. Matt Burston called for jeers when he committed the biggest free throw airball the league has seen in some time, Heck, Burston even had a last second Hail-Mary get closer than the free throw.
But then Jonny Flynn comes out with what has to be one of the most foolish post game pressers post Homicide Williams (Does anyone remember that guy? I wonder what he is doing these days). Flynn could have redeemed his press conference by pulling out his cheque book and writing a cheque on the spot to cover the fine that is likely to ensue.
Mitch Creek got a little carried away whilst manning the 36ers Facebook feed. Mitch got a little carried with the exciting victory and got a little trigger happy on the keyboard. Mitch quickly realise the error of his ways and deleted the offending tweet before issuing an apology. Now, we aren't offended by what Mitch tweeted by any means but found it rather odd. This is not about expressing emotion either. This incident highlights the need for all clubs to view their Facebook and other social media pages as an extension of their brand, is the language being used and message consistent across all platforms. It is very easy to damage your brand with an off the cuff post. Kudos to Mitch though for sticking his hand up and saying my bad. Handled that like a boss.
Gimme my Change Award
As mentioned earlier, we love seeing an opposing player or team come in and absolutely silence a crowd. For that reason both Adam Gibson and Anthony Petrie both win their award for their cold blooded threes that forced overtime against the Hawks.